Our Advisory Board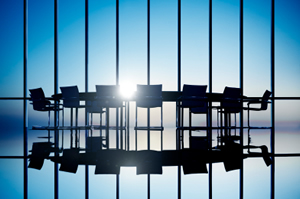 We are very grateful to our board of advisors, who offer seasoned, smart, sophisticated advice on all of our activities.
James R. Beers
Jim is an accountant and business advisor in Washington, where he founded a firm that became the largest DC-based accounting group prior to its merger.  Jim then moved to London to co-chair the McArthurGlen Group, Europe's leading owner, developer, and manager of designer outlet retail facilities.  He returned to the U.S., and provides both capital and counsel to a variety of closely-held companies.
Thomas D. Bell, Jr.
Tom is chairman of Mesa Capital Partners in Atlanta, a real estate investment company formed in 2009 that focuses on the multifamily market.  He previously chaired Cousins Properties, an Atlanta-based REIT, and Young & Rubicam, where he engineered the company's merger with WPP.  During his career, Tom has served on the boards of 13 NYSE companies.  He chaired the Chamber of Commerce of the U.S., and in the nonprofit arena serves on the boards of Emory University and Grady Memorial Hospital, among others.
Jacqueline N. Deal, Ph.D.
Jackie is president and CEO of the Long Term Strategy Group, a defense research firm based in Washington.  She also serves as a senior fellow of the Foreign Policy Research Institute in Philadelphia.  Prior to founding her consulting firm, Jackie was a fellow at the Kennedy School and a lecturer in the Government Department at Harvard.  Her work on China and strategy has been widely published and she has appeared on CNN.  She earned her bachelor's degree, summa cum laude, at Harvard and her master's and doctorate at Oxford.
Thomas C. Gaspard
Tom is managing director of U. S. Fiduciary Advisors and has served as a professional trustee since formation of the company in 1999.  Previously he spent 30 years as a senior manager at Citibank, where he chaired the retail bank in the mid-Atlantic region and served as president of Transaction Technology in Santa Monica, Citi's worldwide systems subsidiary.  In addition, he has developed residential real estate in coastal Delaware and managed a complex asset restructuring for a major European family.  Tom is a past board member of Holy Cross Hospital and Stone Ridge School in the Washington area.  He holds an MBA from Harvard.
J. David Rosenberg, Esq.
David is a partner at Keating Muething & Klekamp in Cincinnati, where he focuses on corporate finance, financial institutions, and venture capital.  After graduating from The Wharton School at Penn, he returned to his native Kentucky for law school.  He is a board member of several closely-held entities and, in the public arena, chairs the investment committee of his synagogue and of The Jewish Foundation.